Join Our Referral Program
Join Our Referral Program
Refer to us a client and earn money quickly. Our Referral Program is one of the highest paying in South Africa which allows you to earn easy passive income by referring your followers on Facebook and Twitter to our website. If you help us grow our business, you participate in that growth financially. Our Referral Program is designed to give you the maximum profit for simply referring to us a new client. If that client places an order on this website, you get paid! Click here to Join Our Referral Program Now
---
Do You Have a Huge Number of Followers on Facebook & Twitter?
Are you running a website or a popular social media account? Do you want to earn money with your existing traffic? Then join our affiliate program! Become our partner, share your affiliate link and earn an attractive 20% when your friend purchases something from NiceaHair.
Earn credit by promoting our products/services via our free to join affiliate program. Once you've created your free affiliate account you'll receive a unique referral link. Whenever someone clicks this they are redirected to our website and any purchases they make are recorded and the commission from that purchase is added to your account. As your commission builds you'll be able to request a cash payout as a credit on your account.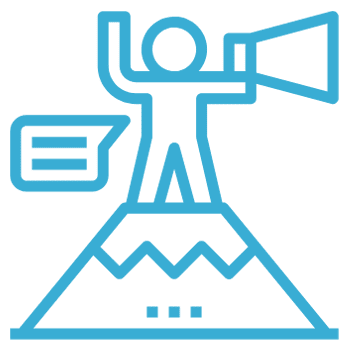 ---
How it works

It couldn't be simpler! We've streamlined our entire affiliate process to ensure ease of use, while still maintaining extremely accurate tracking methods. The process is as follows:

When you register we will give you a unique referral link to embed on your website or share on Social media.
Visitor clicks on an affiliate link on your site, Facebook page, twit, in an email or other Social media platforms.
A cookie is placed in the visitor's browser for tracking purposes (the cookie will remain there for at least 3 months).
The visitor browses our site, and may decide to order. If the visitor orders, the order will be registered as your referral sale.
Our system will show you your total earnings, how many referrals you have made and notify you when a sale is made.
You will receive 20% discount on your order. Alternatively, choose to get R100 cash instead (R1000 for 10 referrals who make successful purchases on our site).
---
Embed your referral link as a text link on your website

Persuade your users to click by using appealing and expressive text links. Your text links could look like this:

The virgin human hair I am wearing in this photo was supplied by NiceHair (www.nicehair.co.za). You can get yours at a 25% discount by clicking my affiliate link: https://nicehair.refr.acc/rebecca. 
Send an email to your friends whom you know to be users of weaves, wigs or similar hair products. Tell them they can get 25% off any products on NiceHair if they click on your Affiliate link which will take them to the NiceHair website.
Whenever you post your photo on Social Media, add the caption: Hair by NiceHair with your unique Affiliate link embedded in that link.
"Do you like my hairstyle? If so, click this image to get yours at 25% off from NiceHair and embed your Affiliate link in the image.



---
We'll give you 20% commission, in the form of a discount coupon on each successful sale made by your referral.
You'll have the choice to get R100 for each successful sale your referral makes. Ten referrals that will result in a purchase on our site will give you R1000 cash. Sit back and let your followers work for you.
You will be able to see all your referral activities and their results in your Affiliate account area.
You can always count on our support and we'll be happy to help you at any time.
---
What you can get per client you refer

Get 20% off your next order on all front-end sales. Wait until 5 of your referrals have placed orders on our site and you get 100% discount on your next NiceHair order.

 Example 1.

One of your referrals pays for R3000 for 3 bundles of Brazilian hair weave with closure. Then the following will happen:

Your referral will pay R3000x25% off =R3000x0.75 = R2,250

If you purchased the same item, you would pay R3000x20% off =R3000x0.80 = R2,400

 Example. 2.

Five of your referrals all place an order on NiceHair. Then you'll get:

100% of on any order not exceeding 50% of the combined order value of your 5 referrals.

 5 Orders xR3000 = R15,000.00

You can purchase products up to 50% of R15,000 for FREE = R7500 Savings.

Example. 3.

Five of your referrals all place an order on NiceHair. You do not wish to buy anything from NiceHair and opt to get cash. Then you'll get:

R100 per order = R500.00

  
---
How to promote your Affiliate link?
Refer to Path to NiceHair in a blog

Write a blog post on a popular blogging website and refer to Path to NiceHair. You can also post on your Facebook page something nice about NiceHair products.

Make a YouTube teaching video

Make a YouTube video about a relevant topic and place your referral link in the video with the description. For example: "Get Brazilian Virgin Human Hair Bundles from NiceHair" at 25% off via this link

Share your link on social media

Post your link in relevant groups and write a personal account or post in groups about NiceHair products, where to buy Virgin Human Hair in South Africa, etc.

Share your link via Email

If you often communicate with others via email, check out your email settings and simply add your Path to NiceHair affiliate link to your signature.

---

Promote your link in
online discussion forums

Answer questions in forums and post in comment sections of blogs. Mention that you get your virgin human hair from NiceHair and the reader can get theirs at 25% off if they click on your affiliate link.

Promote your link on advertisement websites

Make an online advertisement to promote our products and put your referral link somewhere in the advertisement and encourage people to click it in order to get a 25% discount when they buy from NiceHair.